A WARM WELCOME!
Thank you for visiting our web site today!
We invite you to visit our church and worship with us each Sunday at 10:00AM! Please check our calendar for other fellowship opportunities. Our Children's Sunday school and Adult Education classes are held at 8:45 AM in the downstairs classrooms. Sunday School for the youth is held upstairs. A nursery is available for childcare during Sunday school and Worship services.
Mission Statement: In gratitude to God, empowered by the Holy Spirit, we strive to discern what God is calling us to do as we serve Christ in our daily and corporate lives through worship and spiritual formation, education and discipleship, hospitality and fellowship, and mission. Putting our faith into action, we seek to create a loving community that God challenges, renews, equips, and sends out into the world to love others, to care for the sick and needy, to demonstrate kindness and mercy, and to work for justice and peace.
This Week's Events
Monday May 20
5:00 pm TOPS
6:00pm Boy Scouts
7:00 pm Bible Study
Tuesday May 21
6:30 pm Session
Wednesday May 22
Pastor gone until May 25
5:30 pm Youth
7:00 pm Chancel Choir
Thursday May 23
2:30 pm Pastor's
Afternoon Study
Sunday May 26
8:45 am Sunday School for all ages
10:00 am Worship
Monday May 27
Memorial Day - Church Office Closed
Vacation Bible School

First Presbyterian Church, Ponca City, OK
First Christian Church Ponca City, OK
Woodlands Christian Church Ponca City, OK

Registration Form
June 17- June 20, 2013, 9 am-noon
Children grades K through fifth as of Sept. 1, 2013 may participate!

Complete form and return to church office by Wednesday, June 10, 2013
All are invited and welcome to participate in the following Bible studies throughout the week:
ADULT EDUCATION This Monday (7:00 PM):
THE GOSPEL OF JOHN – Mark Southard continues a reading and study of the Fourth Gospel. The class meets on the lower level in Room B-9 (the "Old Quilters' Room").
ADULT EDUCATION This Thursday (2:30 PM, repeated at 7:00 PM):
THE CHRISTIAN CHURCH FROM CONSTANTINE TO GREGORY - "The Christological Controversy". The official doctrinal inclusion of the Son within the Godhead at the Constantinopolitan council of 381 prompted speculation about the relationship between the divine and human within Christ. A near century-long battle involved fine distinctions of terminology seem arcane to modern Christians but have profound theological consequences. The class continues in Room B-9 ("Old Quilters' Room") on the lower level.
ADULT EDUCATION Sunday (8:45 AM):
FAITHWEAVER STUDY FOR ADULTS – The Bible study, related to the lectionary readings and paralleling the scriptural basis of the children's classes for the same day, meets on the lower level in the Multi-Purpose Room. Steve Ernst leads the study.
CURRENT EVENTS – Jolene Ebbert leads the discussion of current events and the way in which our always-changing world affects us as Christians, in the Parlor.
PATHWAYS OF PRAISE: AN EXPLORATION OF THE BOOK OF COMMON WORSHIP - "New But Not Novel" and "What All's Here". The Presbyterian Church's 1993 publication of the Book of Common Worship, while ground-breaking in its scope, was not unprecedented in vision. In this session, we will quickly review the genealogy of the book and look at a couple of contemporary parallels in other Presbyterian denominations, and we'll also get an overview of the book's structure and contents. Dr. Taylor leads the class, which meets in Room B-9 ("Old Quilters' Room") on the lower level.Sunday (8:45 AM).
Please contact Christy Aday, at 580-762-2431 for additional information.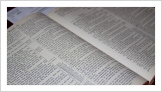 Order Of Worship:
The Day of Pentecost
Scriptures:
Acts 2:1-21, Psalm 104:24-34, 35b, Romans 8:14-17, & John 14:8-17, 25-27
Sermon:
"An Experience of Pentecost" by Rev. Bruce Taylor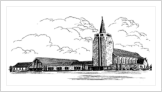 PresbyNews & The Link
Read the latest information available!
Read PresbyNews here!

|
Read The Link here!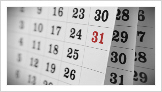 Calendar
Current months events to keep you informed and updated
See Calendar Here!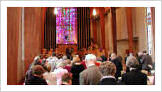 Pastor Sermons
Recent Sermons can be heard here!
Click Here To Browse & Listen To The Sermons!