A WARM WELCOME!
Thank you for visiting our web site today!
We invite you to visit our church and worship with us each Sunday at 9:00AM! Please check our calendar for other fellowship opportunities. Our Children's Sunday school and Adult Education classes are held at 10:30 AM. Sunday School for the youth is held upstairs. A nursery is available for childcare during Sunday school and Worship services.
Mission Statement: In gratitude to God, empowered by the Holy Spirit, we strive to discern what God is calling us to do as we serve Christ in our daily and corporate lives through worship and spiritual formation, education and discipleship, hospitality and fellowship, and mission. Putting our faith into action, we seek to create a loving community that God challenges, renews, equips, and sends out into the world to love others, to care for the sick and needy, to demonstrate kindness and mercy, and to work for justice and peace.
---

Please join us in worship at our new time!
Worship 9:00 am Fellowship directly following worship
Sunday school for all ages 10:30 am
---
Youth Silent Auction Fundraiser
will be held November 5-16
Please bring any new or gently used donations to Annette or the church
office by November 4th. All donations support the First Presby youth group and are very much appreciated! Thank you!
---
FAMILY NIGHT
Please join us for Church Family Night this Wednesday,
October 29th for Peter Uhlig's famous bratwurst and sides.
Program: Pastor Bruce with video
Cost is $5/person and $10/family. Guests eat free.
Please invite family, friends, and neighbors!
---
This Week's Events
Monday October 27
Pastor Bruce out of office for Clergy Retreat
5:00 pm TOPS
6:00 pm Cub Scouts – Pack Meeting
7:00 pm Bible Study

Tuesday October 28
Pastor Bruce out of office for Clergy Retreat
6:30 pm Congregational Life Committee
7:30 pm Christian Education Committee
Wednesday October 29
3:30 pm Youth Cook for Friendship Feast
5:30 pm Midweek Meal and Program
6:00 pm Youth and GOLD Programs

Thursday October 30
2:30 pm Pastor's Adult Study "The Book
of Confessions"
5:30 pm Goblins on Grand Booth
6:00 pm Jubilation Ringers
7:00 pm Chancel Choir


Saturday November 1
Time change – set your clocks back
one hour

Sunday November 2 – NEW WORSHIP SCHEDULE
9:00 am Worship Service – Stewardship Sunday
10:30 am Church school for all ages

---
All are invited and welcome to participate in the following Bible studies throughout the week:
ADULT EDUCATION Next Sunday (10:30 AM):

FAITHWEAVER STUDY FOR ADULTS – The Bible study, related to the lectionary readings and paralleling the scriptural basis of the children's classes for the same day, meets on the lower level in the Multi-Purpose Room. Steve Ernst leads the study.
CURRENT EVENTS – Jolene Ebbert leads the discussion of current events and the way in which our always-changing world affects us as Christians, in the Parlor.
A DECLARATION OF FAITH – "The Christian Church". When the "Northern" and "Southern" churches reunited in the 1980s, the General Assembly of the PC(USA) approved the Southern church's contemporary statement of faith for use in worship and instruction. Innovative in format and comprehensive in its content, the Declaration is particularly suitable for liturgical use, dealing with many themes represented in scripture and sermon. It is the confessional statement from which our Sunday morning affirmation of faith is most often selected. Rev. Taylor leads the class, meeting in Room B-9 (lower level).
ADULT EDUCATION This Monday (7:00 PM):
1 CORINTHIANS – Mark Southard continues a reading and discussion of Paul's first letter to the Christian congregation in Corinth. The class meets on the lower level in Room B-9 (lower level).

Wednesday Night Adult Study resumes November 5 at 7:00 PM with a three-part viewing and discussion of Walter Brueggemann's "Imagination: New Approaches to the Bible".
ADULT MID-WEEK STUDY This Thursday (2:30 PM):

THE BOOK OF CONFESSIONS – "The Westminster Larger and Shorter Catechisms". After the Westminster Assembly prepared the Westminster Confession, it assumed the task of producing two catechisms based on the Confession—a "Shorter" Catechism and a "Larger" Catechism. Though intended to teach the doctrines expressed in the Confession itself, the catechisms in some places expounded on the confessional explanations and even altered a few of them in subtle ways. Many Presbyterians committed the Shorter Catechism to memory in their youth—a few even memorized the Larger Catechism. "What is the chief end of man?" the Shorter Catechism famously begins. Come to the class to learn (or recite from your own memory) the answer! We continue our study of the Book of Confessions, whose importance is witnessed to by the fact that all Presbyterian church officers commit themselves to be led and instructed by it as they lead the people of God. "Late-comers" are welcome to join in the class which meets in Room B-9 on the lower level.

Children and Youth Sunday School and Activities at First Presbyterian Church
Children and youth are encouraged to join us each Sunday morning at 10:30am. We offer classes for nursery/preschool, elementary aged children, and middle school and high school youth. The preschool, elementary children, youth and one adult class use the Faithweaver Bible study curriculum. Each class studies the same scripture in an age appropriate way, and the adults are encouraged to engage the children and youth in conversation about their Bible lesson each week

September through May the elementary children are invited to GOLD (Giving Our Lives to God Daily) directly following our midweek meal. This is a structured time of interactive activities that are tied to the week's Bible study lesson. Wednesday 5:30-7:00 pm

The youth group also meets at this time for fellowship, activities, and Bible study under the direction of fulltime youth director, Annette Newcomb. They are a growing youth group with a focus on building healthy and happy relationships and growing closer to God. Wednesday 5:30-8:00 pm
Please contact Christy Aday, at 580-762-2431 for additional information.
---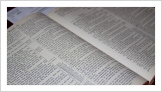 Order Of Worship:
TWENTIETH SUNDAY AFTER PENTECOST - THIRTIETH SUNDAY OF ORDINARY TIME
Scriptures:
Deuteronomy 34:1-12, 1 Thessalonians 2:1-8, Matthew 22:34-46
Sermon:
"Leadership, Followership" by Rev. Bruce Taylor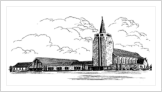 PresbyNews & The Link
Read the latest information available!
Read PresbyNews here!

|
Read The Link here!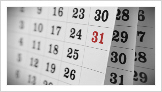 Calendar
Current months events to keep you informed and updated
See Calendar Here!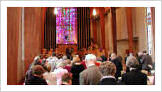 Pastor Sermons
Recent Sermons can be heard here!
Click Here To Browse & Listen To The Sermons!