A WARM WELCOME!
Thank you for visiting our web site today!
We invite you to visit our church and worship with us each Sunday at 9:00AM! Please check our calendar for other fellowship opportunities. Our Children's Sunday school and Adult Education classes are held at 10:30 AM. Sunday School for the youth is held upstairs. A nursery is available for childcare during Sunday school and Worship services.
Mission Statement: In gratitude to God, empowered by the Holy Spirit, we strive to discern what God is calling us to do as we serve Christ in our daily and corporate lives through worship and spiritual formation, education and discipleship, hospitality and fellowship, and mission. Putting our faith into action, we seek to create a loving community that God challenges, renews, equips, and sends out into the world to love others, to care for the sick and needy, to demonstrate kindness and mercy, and to work for justice and peace.
---

Please join us in worship at our new time!
Worship 9:00 am Fellowship directly following worship
Sunday school for all ages 10:30 am
---
Thanks to all that helped make our Hallelujah Fest a huge success!!!
---
This Week's Events
Monday October 20
5:00 pm TOPS
6:00 pm Cub Scouts
7:00 pm Bible Study

Tuesday October 21
4:00 pm Staff Meeting
6:30 pm Session
Wednesday October 22
5:30 pm Midweek Meal and Program
6:00 pm Youth and GOLD programs
7:00 pm Pastor's study "What Every Christian
Should Know About Islam"

Thursday October 23
2:30 pm Pastor's Adult Study "The Book of
Confessions"
6:00 pm Jubilation Ringers
7:00 pm Chancel Choir

Friday October 24
5:45 pm Tailgating Po-Hi home
game – Senior Night

Sunday October 25 – NEW WORSHIP SCHEDULE
9:00 am Worship Service
10:30 am Church school for all ages
1:30 pm CROPWALK registration
2:00 pm CROPWALK
4:30 pm Hallelujah Party at Miller's

---
All are invited and welcome to participate in the following Bible studies throughout the week:
ADULT EDUCATION This Monday (7:00 PM):
1 CORINTHIANS – Mark Southard continues a reading and discussion of Paul's first letter to the Christian congregation in Corinth. The class meets on the lower level in Room B-9.
ADULT EDUCATION This Wednesday (7:00 PM):
WHAT EVERY CHRISTIAN SHOULD KNOW ABOUT ISLAM – We begin a five-part series on the history and basic beliefs of Islam, the religion embraced by more than twenty percent of the world's population. As followers of Christ, what should our response to Muslims be? How do they regard Jesus Christ? Are Christianity and Islam completely inimical, or is there room, in the most faithful expressions of each, for dialogue and cooperation? R. Marston Speight's book God Is One will be a helpful resource, and we will also be viewing portions of the PBS series "Islam: Empire of Faith" for background to our discussions. The study will be held in Room B-9 (lower level).
ADULT MID-WEEK STUDY This Thursday (2:30 PM):

THE BOOK OF CONFESSIONS – "The Nicene Creed". Presbyterians are a part of what is known as "the confessing church", meaning that we believe it is essential to be able to profess what we hold to be true. Every Presbyterian church officer vows to be instructed and led by the confessions of the church, and to "sincerely receive and adopt the essential tenets of the Reformed faith" as expressed in them "as authentic and reliable expositions of what Scripture leads us to believe and do." The Book of Confessions must be rather important! We continue our study of the Book of Confessions by looking at the Nicene Creed, the confessional affirmation spoken every Sunday by more Christians around the world than any other. Dr. Taylor leads the class in Room B-9 (lower level).

ADULT EDUCATION Next Sunday (10:30 AM):

FAITHWEAVER STUDY FOR ADULTS – The Bible study, related to the lectionary readings and paralleling the scriptural basis of the children's classes for the same day, meets on the lower level in the Multi-Purpose Room. Steve Ernst leads the study.
CURRENT EVENTS – Jolene Ebbert leads the discussion of current events and the way in which our always-changing world affects us as Christians, in the Parlor.
THE COST OF DISCIPLESHIP – In this class session, we will conclude the third part ("The Messengers") of Dietrich Bonhoeffer's important book, The Cost of Discipleship, in which he expounded Matthew 9:35-10:42. In the first part of the book, Bonhoeffer spelled out the radical departure from the former life and the complete obedience to Jesus Christ required of disciples. In the second part, we looked at the details of life as a disciple as spelled out in the Sermon on the Mount. Rev. Taylor leads the class in Room B-9 (Lower Level). If you would like to participate but do not have a book, please see Rev. Taylor to arrange to order a copy.
A DECLARATION OF FAITH – "The Maker and Ruler of All". A Declaration of Faith is the confessional statement from which our Sunday morning affirmation of faith is most often selected. Most of us see it in "pieces" in our order of worship. Over ten weeks, Dr. Taylor is leading a study of the background and content of the Declaration, helping us to delve into the Reformed faith in a comprehensible way. Our second session will focus on the second chapter, in which the declaration sets forth the Reformed understanding of God's act of creation, and our responsibility for caring for God's creation. The class meets in Room B-9 on the lower level.


Children and Youth Sunday School and Activities at First Presbyterian Church
Children and youth are encouraged to join us each Sunday morning at 10:30am. We offer classes for nursery/preschool, elementary aged children, and middle school and high school youth. The preschool, elementary children, youth and one adult class use the Faithweaver Bible study curriculum. Each class studies the same scripture in an age appropriate way, and the adults are encouraged to engage the children and youth in conversation about their Bible lesson each week

September through May the elementary children are invited to GOLD (Giving Our Lives to God Daily) directly following our midweek meal. This is a structured time of interactive activities that are tied to the week's Bible study lesson. Wednesday 5:30-7:00 pm

The youth group also meets at this time for fellowship, activities, and Bible study under the direction of fulltime youth director, Annette Newcomb. They are a growing youth group with a focus on building healthy and happy relationships and growing closer to God. Wednesday 5:30-8:00 pm
Please contact Christy Aday, at 580-762-2431 for additional information.
---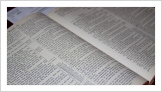 Order Of Worship:
NINETEENTH SUNDAY AFTER PENTECOST - TWENTY-NINTH SUNDAY OF ORDINARY TIME
Scriptures:
Exodus 33:12-23, Romans 13:1-7, Matthew 22:15-22
Sermon:
"The Things that are God's" by Rev. Bruce Taylor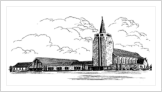 PresbyNews & The Link
Read the latest information available!
Read PresbyNews here!

|
Read The Link here!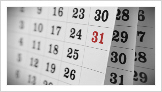 Calendar
Current months events to keep you informed and updated
See Calendar Here!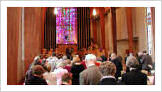 Pastor Sermons
Recent Sermons can be heard here!
Click Here To Browse & Listen To The Sermons!